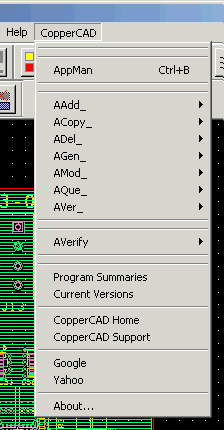 ↑ ↑ CopperCAD's Allegro
Menu Button.
Skill ToolBox for Cadence
The SKILL Toolbox is a collection of twenty seven (27)
(and growing) SKILL programs tools that seek to
automate tedious tasks, as well as add functions
that are not available in Cadence Allegro.





• Click on one of the left hand menu items
for more information.




• Also see our AVerify DFx ToolBox for more programs.