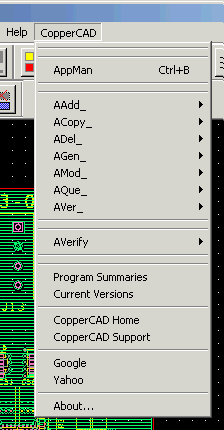 ↑ ↑ CopperCAD's Allegro
Menu Button.
AVerify DFx ToolBox
The AVerify DFx Toolbox is a new collection of
SKILL based DFx tools aimed at users that need
to verify new or existing designs and symbols, or
find and fix copper issues, before manufacture.





• Click on one of the left hand menu items
for more information.




• Also see our Skill Toolbox for more programs.